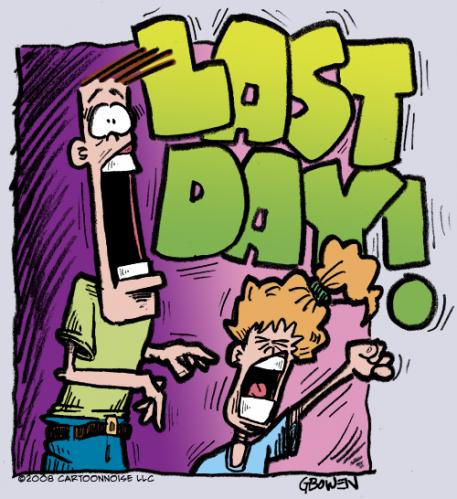 Tomorrow is the last day of school for 2009.. YEEEEHAWWWW.. I've done my lesson plans for my Extended Learning class, and almost finished are my lesson plans for LA. I am sooo excited to get it all done tomorrow, so I can sit back this weekend (and the rest of the break) and act a fool.
i am excited for my trip home.. an ackie event where i can see the cool kids...
Soooo I might wake up tomorrow like most kids do on Christmas Day.. cause GUESS WHAT!?! Its the best day ever...
AND we are getting bonkers after work :-) Margs in Charge